Raised & Fielded Wardrobe Doors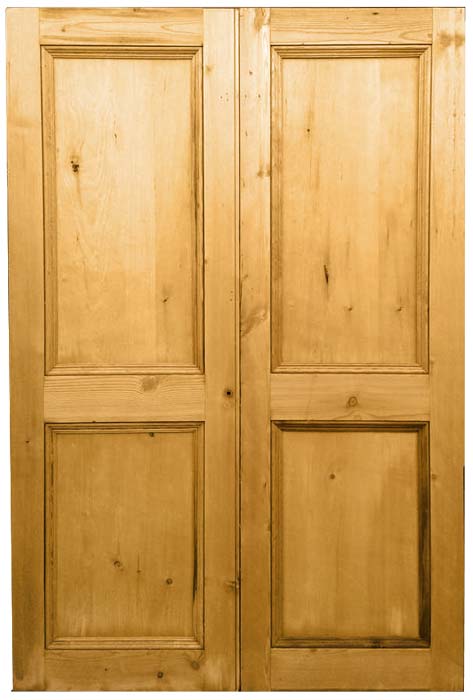 Bespoke pine wardrobe doors for bedrooms
The specifications for all our wardrobe doors are as for all doors over 1.2m high.
They have a frame 70mm wide and 27mm thick with 18mm thick panels with a simple stylish profile to the panels.
All doors over 1.2m high have a recommended horizontal bar to the doors, which give added stability and create a two panel door as seen in the photograph on the right.
Our suggestion is a proportion of one third over two thirds, or half and half, however you are free to choose where it is placed  the choice is yours.
we are now able to offer internal doors with ether 34 or 44mm thick frames in any of our styles.
To price the doors go to page with the style you wish to order and email or telephone for a firm quotation.
Pine Wardrobe Door Prices
The maximum size door we make is normally 2000mm high.We recommend that doors larger than 1200mm high are made in a 27mm thick frame as this reduces significantly the possibility of "warp". The prices for wardrobe doors and be found on the page for the style of cupboard doors you require
To find the price of your door, e.g 567mm H X 354mm W, round up to the next Larger size (600mm H X 400mm W.=  £38.00)